About us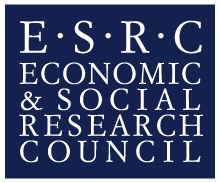 This project is funded by the Economic and Social Research Council (ESRC) Seminar Series.
Principal Investigator 
Dr. Vian Bakir (Bangor University)
Email: v.bakir@bangor.ac.uk
Vian examines the interplay between journalism, and political communication across four broad areas: the security state and public accountability; national and international agenda-building struggles conducted via the media; issues of trust, accuracy and credibility in journalism.

Co-Investigators
Dr.  Ross Bellaby (Sheffield University)
Email: r.bellaby@sheffield.ac.uk
Ross examines the various ethical problems of state intelligence, including the harm that surveillance and cyber-technology has on individual privacy and autonomy as well as the impact on social cohesion and radicalisation. Ross also looks at the balance between the need to keep state secrets and the building of trust between intelligence actors and the people.
Dr.  Clare Birchall (King's College, London University)
Email: clare.birchall@kcl.ac.uk
Clare's most recent research and writing has centered on the relationship between secrecy and transparency in the digital age. She is currently writing a book entitled Datatariat: Secrecy and its Subjects. This interest has evolved from her first book, which was concerned with popular knowledges such as conspiracy theory. She is involved with a number of experimental open access publishing projects including the JISC-funded Living Books About Life and Liquid Theory TV.
Dr. Emma Briant (Sheffield University)
Email: e.briant@sheffield.ac.uk

Emma's research interests include the areas of security and propaganda, influence and censorship in the US and UK, particularly governmental adaptation to a changing media environment. Her new book 'Propaganda and Counter-terrorism: Strategies for Global Change' examines Anglo-American counter-terrorism propaganda and 'strategic communication' since 2001. Emma regularly tweets at @emmalbriant
Dr.  Madeline Carr (Cardiff University)
Email: carrm@cardiff.ac.uk
Madeline is Senior Lecturer in International Relations. Her research focuses on questions of security, privacy and governance in the Information Age. She is currently working on a project funded by BA/Leverhulme to investigate the challenges of the public/private partnership in national cyber security strategies. She has recently published an article in AJIA on the relationship between Internet Freedom, human rights and US foreign policy and she has a forthcoming article in Millennium on power in global Internet governance.
Dr.  Martina Feilzer (Bangor University)
Email: m.feilzer@bangor.ac.uk
Martina's research interests relate public perceptions and media representations of the use of surveillance technology in criminal justice and penal policy. The expansion of surveillance technology, from electronic tagging, to scrutiny of online communication, appears to have received relatively little active opposition, with some notable exceptions. Martina is interested in exploring whether this is a result of public apathy or a reflection of changing attitudes towards surveillance and transparency. Martina is a member of the ESRC funded WISERD Civil Society Centre and is a network co-ordinator at the Welsh Centre for Crime and Social Justice.
Dr.  Claudia Hillebrand (Cardiff University)
Email: hillebrandc@cardiff.ac.uk
Focusing on the democratic accountability and oversight of intelligence services, Claudia's research engages with tensions between secrecy and transparency. This includes questions about parliamentary scrutiny and the role of the media in intelligence oversight. She also works on international aspects of intelligence, surveillance and policing, e.g. with respect to European counter-terrorism networks, the European Police Office (Europol) and European strategies to tackle transnational organised crime.
Mr. Dyfrig Jones (Bangor University)
Email: dyfrig.jones@bangor.ac.uk;
Dyfrig lectures in media and factual television production. His research interests include media policy in the UK and USA, particularly the institutional frameworks governing public media. He also studies the ethics of documentary film making, with an emphasis on the role that institutions play in formulating ethical codes.
Mr. Paul Lashmar (University of Sussex)
Email: P.Lashmar@sussex.ac.uk;
Paul's researches the relationship between intelligence services and the media, on which he is currently completing a PhD. He is also interested in mass surveillance - the consequences of state eavesdropping and the loss of privacy. Paul reported on intelligence agencies from the late 1970s and was one of the co-authors of the original story of the Spycatcher allegations (1986) and was injuncted by the British Government.
Dr. Yvonne McDermott (Bangor University)
Email: y.mcdermott@bangor.ac.uk
Yvonne is a human rights law scholar, and she lectures on the law relating to privacy as part of her undergraduate teaching. She is particularly interested in the interplay between forced transparency and due process, and the impact of surveillance and sousveillance on individual civil liberties. She blogs on human rights here.
Dr. Andrew McStay (Bangor University)
Email: mcstay@bangor.ac.uk;
Andrew is interested in the relationships between philosophy and privacy, behavioural advertising, wearable technologies and what he terms empathic media. He has written many books on these subjects.
Our Postgraduate Students
Three PhD students are participating in each seminar, and providing inter-disciplinary seminar notes for the network. These students are:
Abigail Blyth (Aberystwyth University)
Email: abb10@aber.ac.uk
Abigail's PhD project, funded by the ESRC, seeks to examine what are public perceptions towards secret intelligence. She seeks to explore both how the British Intelligence Services are perceived by the public, but also how such opinions are formed, what role does the media have within forming our perceptions? The project (supervised by Dr Claudia Hillebrand, Professor Len Scott and Dr James Vaughn at Department of International Politics) will also explore how the Intelligence Services wish to be perceived and therefore, are they happy with how the media portray them, both in terms of news reports but also in relation to fictitious portrayals as these can also influence the public's understanding. Previous research has focused upon how the Justice and Security Act altered the accountability process and whether whistle-blowers harm national security.
George Petry (University of South Wales)
Email: george.petry@southwales.ac.uk
George is a doctoral registered at the European Centre for Photographic Research - a department within the School of Photography at the University of South Wales, in Caerleon near Newport (http://photographic.research.southwales.ac.uk). His PhD subject is: The Vietnam war archive and seminal book Vietnam Inc. of the late Magnum and Welsh photographer Philip Jones Griffiths, covering the period 1966 to 1971. His background history of a career in the Army, freelance work in photojournalism and experience of Indochina, give him valuable and relevant knowledge and experience for active participation in this project.
Tiewtiwa Tanalekhapat (Aberystwyth University)
Email: tit3@aber.ac.uk

Tiewtiwa is a doctoral student in the Department of International Politics at Aberystwyth University. Her research focuses on digital activism in the areas of global civil society, globalisation and democratisation in Asia. She is also working as a diplomatic officer for the Ministry of Foreign Affairs of the Kingdom of Thailand. Her areas of responsibilities include enhancing academic and international cooperation between the Ministry and other diplomatic/academic institutions, and organising diplomatic training programmes for government officials and foreign diplomats.